WELCOME TO
(AFS) AZLE FIRE SAFETY SERVICES
SERVING FORT WORTH, WEATHERFORD, AND SURROUNDING AREAS
Schedule Your Fire Safety Service and/or Inspection Today! (817) 629-1727
Contact Us
AZLE FIRE SAFETY SERVICES
Call Azle Fire Safety For All Your Fire Safety Needs
When your fire extinguisher or fire safety system fails, a small fire can quickly escalate into a devastating tragedy. AFS Services proudly offers an array of commercial fire sprinkler systems, portable fire extinguishers, security/burglar alarm systems, commercial kitchen fire systems, commercial fire alarm systems, industrial paint booth fire systems, fire and commercial backflow testing, and 24/7 central station monitoring, to business owners throughout the greater Fort Worth and surrounding areas. Having regular inspections and maintenance is not only essential, but also federal/state/local mandatory per IFC and NFPA codes to help reduce the risk of fire emergency – large or small.
No matter what kind of business you have, portable fire extinguishers especially, are your first line of defense when it comes to a fire emergency. If you are in the greater Ft Worth, TX area and want to make sure your fire extinguishers and fire systems are in working condition, contact AFS Services today, to schedule your fire extinguisher, fire systems, fire alarm, and fire sprinkler inspection, including testing, maintenance and/or recharge/refill services, and that your security systems is both in working order and is monitored continually. If you are not sure, ask AFS Services, and we'll be glad to help.
Don't wait – make sure your business is always prepared for a fire emergency!
if they ain't camo, it ain't us
Our Services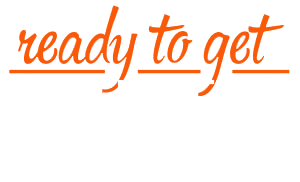 At Azle Fire Safety Services our mission is to provide a best in class service and product to our customers.
In case of emergency call our 24 hour line: 817-629-1727