Commercial Fire Alarm Systems
Schedule Your Fire Safety Service and/or Inspection Today! (817) 629-1727
Contact Us
Commercial Fire Alarm Systems
Your fire alarm system is one of the most important components of your building's fire protection system. The most effective method of alerting the people in your building of a fire, fire alarms help to facilitate safe and speedy evacuation so everyone gets out unharmed, to make sure they are working and can keep you protected always, your fire alarms must be tested annually. If you need fire alarm testing in the DFW area calls AFS Services today!
Fire Alarm Testing Procedures
The NFPA 72 National Fire Alarm Code covers the application, inspection, testing, location, performance and maintenance of fire alarm systems. This code establishes the minimum level of performance necessary.
At AFS. SERVICES our fire alarm inspection team will test every component of your fire alarm system to make sure everything is working properly and up to code. We provide fire alarm inspection and testing services for any fire alarm, whether we installed it or not. When we come to inspect your fire alarms, we will:
Inspect the control panel
Verify the monitoring connection
Inspect the annunciator panel
Test all pull stations
Test all bells
Test all audible/visual devices
Test elevator recall
Test door holders
Test smoke detector sensitivity (every two years)
Test duct detectors
Test thermal detectors
Test tamper switches
Test flow switches
Test ground fault detection circuitry
Test for grounded field wiring
Load test of standby batteries
Don't let yourself or the people in your building be caught off-guard by a fire. If you need fire alarm inspection in North Central Texas, call AFS Services today!
putting serve back into service
Why choose AFS Services for your fire protection needs?
With years of experience in the fire protection industry, our team is one of the most reliable protection services personal in the area. For us, your safety comes first – guaranteed. We take pride in our customer focused approach and will do everything it takes to make sure you, your family, your employees and your valuables are protected and your buildings are up to code.
At AFS Services, we've designed our company to operate as a one-stop shop for all your fire protection needs. Our certified, trained fire protection service technicians can install, inspect, test and repair all your fire protection systems, including industrial fire suppression systems, portable fire extinguishers, kitchen fire suppression systems, fire alarm systems, and fire sprinkler systems – everything! No matter what your fire protection needs are, AFS Services is the company you can trust to take care of them all.
We know how important it is to have fast, reliable fire safety service when you need it. That's why we offer a 24-hour emergency service guarantee on all our fire protection systems. Call us today to find out why we're the growing fire protection services company!
AFS Services offers professional installation of commercial fire alarms, and fire detection products. These services can include emergency evac intercoms, access controls, mag doors, and burglar alarms. This integrated "system" approach provides you with total security with one provider.
AFS Services is fully state licensed, bonded and insured. AFS Services offers complete engineering services that include system design, blueprints and acquiring the proper permits. Be sure to ask about AFS Services 24/7 Central Station monitoring and professional maintenance agreements.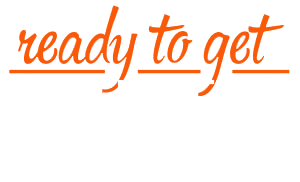 At Azle Fire Safety Services our mission is to provide a best in class service and product to our customers.
In case of emergency call our 24 hour line: 817-629-1727