Commercial Fire Sprinkler Systems
Schedule Your Fire Safety Service and/or Inspection Today! (817) 629-1727
Contact Us
Commercial Fire Sprinkler Systems
From pre-action and deluge to foam-water and standpipe, there are many sprinkler system types on the market today –– and your inspection frequency depends on the type of system you have, as well as your local AHJ requirements. Be sure to consult with your state and local AHJ to find out the required inspection frequency for your system.
Emergency Service
We're on call to help you diagnose and repair fire sprinkler system problems.
Inspections
Depending on your sprinkler system, NFPA or your local AHJ may require semi-annual sprinkler service.
Yearly Inspections
Every year, your AFS Services technician will help inspect your hanger, pipe fittings, sprinkler heads, value supervisory alarm devices, information signage, hydraulic nameplate, mechanical devices and more.
Micro-biologically Influenced Corrosion
Inspection for MIC is not a part of the annual sprinkler system inspection. It's a completely different task which is performed every 5 years along with gauge replacements. It is necessary for catching any pipe obstructions or any signs of internal corrosion or MIC before it compromises the fire sprinkler system. Pipe obstruction is becoming a bigger issue every day because we are finding more and more systems that have enough MIC (Micro-biologically Influenced Corrosion) in the pipes to reduce water flow and therefore the functionality or effectiveness of the sprinkler system. At the end of the day it is up to us, the fire protection contractor, to inform customers of testing requirements and potential dangers that could compromise their fire protection systems and their intended performance. Internal pipe corrosion is a problem that must be addressed.
If you would like to speak with someone about MIC or a 5-year internal inspection, gauge replacements, 3-year dry system flow test, annual pump flow test, or fire line backflow test contact AFS Services today
Recent Fire Inspection Uncover a List Of Deficiencies?
You had all your fire system inspections last year and made all the necessary repairs. Nevertheless, when you receive your report from the most recent fire inspection it has a list of deficiencies. How could this be? Everything was fixed last year! This happens more times than normal. It's frustrating. The fact is, a lot of things happen over the course of a year that might go unnoticed without performing the annual inspection. Parts go bad and things get damaged; however, the number one issue we observe on multifamily properties is painted sprinkler heads. In a perfect world, we would come out to your property, perform the annual fire inspection, hang a shiny inspection tag and tell you that everything is ok. Unfortunately, that often is not the case. The truth is, our inspectors spend hours walking through apartment units, or building quadrants, counting hundreds of the painted sprinkler heads that have popped up just since the previous year's inspection. After we find these and after we hang a yellow tag on the system, the heads are required to be replaced. This problem is easily solved with better communication and collaboration. Simply placing a plastic bag over each sprinkler head before any sanding or painting takes place will save you thousands of dollars in repairs.
We want to keep you safe and compliant. So, here are a few tips to put an end to painted sprinkler heads:
Communicate with your staff and all contractors the importance of protecting the fire sprinkler heads in your buildings
Explain the cost associated with replacement of fire sprinkler heads
Write and enforce a procedure that anyone doing work in your units must follow, whether it's painting or other work that might cause construction dust
Have contractors working in the unit open windows when painting (spray) or sanding
Inspect the heads in the unit(s) before and after someone performs work and document any changes
By implementing a few of these tips, hopefully you can avoid the most common problem that quickly becomes a nightmare for managers of multifamily properties and segregated leasing of commercial buildings.
if they ain't camo, it ain't us
Fire Sprinkler System Testing
The fire code mandates that you have your fire sprinkler system tested once a year. During a fire sprinkler test from AFS Services, one of our trained technicians will test the alarm reaction and the flow of water through your system. We also test each control valve by exercising it through its full range of motion, then returning it to its normal position by checking for valve seizure, broken seams, leakage or any other condition that might impair the valve's proper operation. The valves will then be reset and relocked where appropriate.
At the end of the test, AFS Services will document the results and maintain the records in case they need to be provided to a fire code official.
In addition to routine monthly checkups, your fire sprinkler system should be inspected every time there is a change in your building's environment. Your fire sprinkler system is designed to meet very specific conditions, and when those conditions change, it is to make sure the sprinkler will still be able to do its job. You should plan to have a professional fire sprinkler inspection if you have:
Meter size matches plans
Shut-off valves control sprinkler riser
Underground piping matches plans
Bell activates properly
Static pressure at riser meets or exceeds calculations
Flow test works properly, no partially closed valves
Riser is properly strapped
Sprinkler heads match plans and are not painted or damaged
Sprinkler heads are not obstructed
Changed or added a backflow preventer or water meter
Changed the occupancy or use of your building
Made any remodels to your building, such as adding walls, partitions, or additions
Experienced a change in water supplies (for water conservation or any other issues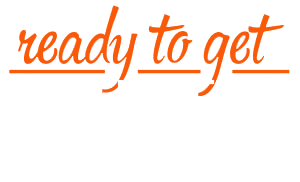 At Azle Fire Safety Services our mission is to provide a best in class service and product to our customers.
In case of emergency call our 24 hour line: 817-629-1727