Commercial Kitchen Fire Systems
Schedule Your Fire Safety Service and/or Inspection Today! (817) 629-1727
Contact Us
Commercial Kitchen Fire Systems
If you run a restaurant or a commercial cooking establishment in the greater Ft. Worth, TX area, you know how important it is to have an effective fire protection system in place. After all, the high temperatures, busy atmosphere and presence of highly flammable materials such as cooking oils all create an environment that is especially prone to flash fires that – without proper protection – could consume the whole place. An effective kitchen fire suppression system, including a kitchen exhaust hood, is a highly effective defense against this kind of devastating fire – provided you have it properly serviced inspected and cleaned.
NPFA Requirements for Kitchen Hoods Basic Kitchen Hood Inspection Requirements
While many of the NFPA's commercial kitchen hood inspection requirements vary based on the type of cooking in your commercial kitchen, there are a few requirements that are common to every kitchen hood.
NFPA 96 (the code number for kitchen hoods) requires that all kitchen hoods be frequently scrubbed and cleaned down to bare metal, with no grease or oil contamination remaining on the hoods or vents. In addition, kitchen hoods cannot be treated or covered in any way, as this could prevent them from trapping grease effectively. Finally, the NFPA requires that all commercial kitchen hood inspections must be carried out by a licensed fire protection company such as AFS Services semi-annually
if they ain't camo, it ain't us
Grease Inspection Requirements for Commercial Kitchen Hoods
Hood cleaning requirements for kitchen hoods vary depending on the level of activity in your commercial kitchen. The frequency of grease inspections therefore depends on how frequently you use your kitchen.
Agencies or businesses that operate on a 24-hour basis or prepare high volumes of food should have their kitchen hood cleaned and inspection performed quarterly.
Businesses such as sit down restaurants that prepare food at moderate levels should have kitchen hood cleaned and inspections performed twice a year.
Organizations such as churches that cook small volumes of food or operate only occasionally only need kitchen hood cleaned and inspections performed once a year.
To make sure your kitchen hood passes the grease inspections, make sure you have a licensed insured and bonded hood cleaning company clean it regularly. Again, how often to clean depends upon how often you use your kitchen hood when cooking. For instance, a large commercial cooking organization will require much more frequent hood cleaning than a community center!
If you run a commercial kitchen in North Central Texas or the Greater DFW Area, don't wait until a fire strikes your business before you decide you need a kitchen hood cleaning and get a fire system inspection that is required semi-annually. If you need a commercial kitchen cleaned, AFS Services has preferred Hood Cleaning Companies that we utilize, and or in need of the required semi-annual fire system inspection, call AFS Services today!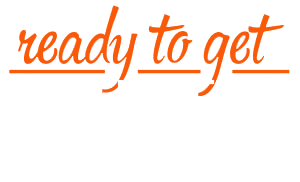 At Azle Fire Safety Services our mission is to provide a best in class service and product to our customers.
In case of emergency call our 24 hour line: 817-629-1727