Fire and Commercial Backflow Testing
Schedule Your Fire Safety Service and/or Inspection Today! (817) 629-1727
Contact Us
Fire and Commercial Backflow Testing
The Texas Commission on Environmental Quality requires all community water systems to maintain a cross-connection control program for protection of the system that distributes drinking water to your business.
The cross-connection control program includes:
Inspections of the customer's private plumbing to identify and prevent cross- connections, and potential contamination, including contamination by illegal materials containing lead.
Required installation and testing of backflow-prevention assemblies where appropriate. The costs associated with the program are the costs associated with the program are borne by the customer.
Some public water systems are subject to a plumbing code that may have more stringent requirements than the TCEQ. TCEQ regulations are a minimum.
What is a cross-connection?
A physical connection between drinkable water and a liquid or gas that could make the water un-safe to drink. Wherever there is a cross-connection, there is a potential threat to public health from the liquid or gas contaminants.
What is backflow?
Water flowing in the opposite of its intended direction, either from a loss of pressure in the supply lines or an increase in pressure on the customer's side.
Common cross-connections:
Garden hose: Backflow through cross connections can occur at your home if you leave a garden hose turned on and submerged in a swimming pool, or insert it into your car's radiator to flush out the antifreeze, or attach it to an insecticide sprayer. That material could siphon back into your drinkable water.
Private well or CO2: Backflow can also occur if a pump supplied from a water supply, such as a CO2 were connected to the drinkable water supply. The contaminated water could be pumped into the drinkable water supply which serves the public water system.
Fire sprinkler system: TCEQ regulations require that all Fire sprinkler systems be connected through a mechanical backflow-prevention assembly—without which, the stagnant water from the sprinkler system could be drawn into the drinkable water supply for your business.
if they ain't camo, it ain't us
How can backflow be prevented?
Backflow into a potable-water system can be prevented using an assembly approved by the water supplier, or a physical separation between the water supply and a potential source of pollution. The water supplier determines the type of backflow-prevention assembly required, based on the existing or potential degree of hazard.
Testing backflow prevention assemblies
The TCEQ requires testing of all backflow prevention assemblies at installation by a TCEQ-licensed tester. Backflow-prevention assemblies installed to protect against any substance that can make you sick must be tested annually.
Backflow occurs when water flows opposite to its normal or intended direction.
Under normal conditions water flows in one direction, from the water system into the pipes of your property. When the normal flow of water is reversed; that is, from the pipes on the property back into the water system, it is referred to as backflow. Backflow can result in a public health risk, if it allows pollutants or contaminants such as chemicals to enter the drinking water supply from your property.
Water pressure can be affected when:
Water is being pumped from the main water supply during a fire.
Heavy water use in the main water system reduces water pressure to your property.
There is a break in the water main which supplies your property

A properly working inspected and maintained backflow device will ensure water flows
safely by trapping water that begins to flow in the wrong direction.

Stage 1: Water pressure is reduced because of a break in the water main.
Stage 2: Reverse pressure is created by a drop-in water pressure
Stage 3: A hose left in a bucket or tank to mix chemicals such as fertilizer now has the potential to contaminate the water supply.
Stage 4: The dangerous contaminate can now potentially enter the drinking water supply.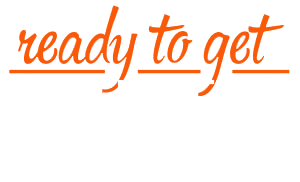 At Azle Fire Safety Services our mission is to provide a best in class service and product to our customers.
In case of emergency call our 24 hour line: 817-629-1727