Schedule Your Fire Safety Service and/or Inspection Today! (817) 629-1727
Contact Us
About AFS Services
Hi, my name is Steve,
I am the owner, and one of the tech members of AFS Services. We are a family owned and operated business. We have a rich and proud heritage of hard diligent work. What is today AFS Services was founded in 1986 as Lone Star Portable Fire Extinguisher Company under the direction of Marty Gibson, and later became Azle Fire Safety Services.
In 2009 I was convinced to come on board due to my background and experience. My background for some 25 years has been in the natural gas industry in various positions and processes, after having served a tour for my country in the military for four years. I worked and was mentored by Marty in the necessity of loyalty to the customer and the critical importance to the fire safety industry for several years. Marty and his lovely family were blessed with the ability to retire and foster a young boy and serve faithfully in many capacities with their church full-time two years later. He passed the fire safety company over to me.
putting serve back into service
I began growing Azle Fire Safety Services in the process of expansion and training by enrolling in numerous schools and utilizing companies in several major metropolitan cities elsewhere offering hands-on instruction in the field of fixed suppressants, both restaurant UL300 Kitchen Fire Systems, UL 1254 Industrial Fire Systems, Fire Alarms Systems and Fire Sprinkler Systems. The many years of extensive background in dealing safely with the volatile nature of natural gas and the many similar functional components of fire protection utilized, prepared us to expand knowledgeably and safely. I expanded the company with several experienced employed personnel who shared my vision of dedication and desire, for a dependable full service fire safety company. AFS Services offers 37 plus years' experience in the fire safety and security industry. We are proud to be "a one stop shop of fire safety and security needs". My heart and passion was and is with the fire safety industry.
My joy is serving the customer and taking care in servicing their fire protection systems, always giving attention to detail, and regulations and being a part in their safety and well-being. In January, 2012, I retired from the gas industry and jumped with both feet full time into a job that I love and wake up every day anxious to do. Portable fire extinguishers are still the "meat and potatoes" of this industry and the last line of defense of possibly saving you from a fire. We all work and get dirty in the shop fixing, filling, servicing and testing the fire extinguishers and systems. Stenciled on the shop wall is our reminder, "the customer may not see the hard work you performed on the inside of the fire extinguisher, but they do see the condition of the outside" that reflects this shop's integrity.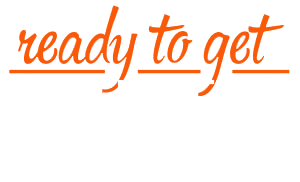 At Azle Fire Safety Services our mission is to provide a best in class service and product to our customers.
In case of emergency call our 24 hour line: 817-629-1727