Portable Fire Extinguishers
Schedule Your Fire Safety Service and/or Inspection Today! (817) 629-1727
Contact Us
Portable Fire Extinguishers
You already know your fire extinguisher is one of the most important safety equipment you can have in your business to keep it safe from fire. And regular fire extinguisher inspection is critical and mandatory to ensure your extinguishers work properly, if you need fire extinguisher replacement, service or inspection in the greater Ft Worth, Texas, call AFS Services. Today!
When should you have fire extinguisher replacement?
Since fire extinguishers are so vital to keeping you safe, you obviously want to be confident they're going to work perfectly when you need them. Thus, it's generally recommended you have your extinguishers replaced or recharged every time you use them or if a fire extinguisher inspection turns up some damage to your extinguisher. Fire extinguisher replacement, recharge, or exchange is a reliable way to ensure your fire extinguishers will keep you safe.
If you need new fire extinguisher, replacement, or recharge service in Tarrant, Wise, Parker, Johnson, Erath, or Palo Pinto, areas of Texas, don't wait – call AFS Services. Today!
Why choose AFS Services for your fire protection needs?
With over 37 years of experience, AFS. SERVICES. can provide complete fire safety services for your home or office building. For us, your safety comes first – guaranteed. We take pride in our customer focused approach and will do everything possible to make sure you, your family, your employees, and your valuables are protected and your buildings are up to code.
Our business is set up to be a one-stop shop for all your fire safety needs. Our certified, trained technicians can install, test, repair and inspect potable fire extinguishers, industrial fire suppression systems and kitchen fire suppression systems of all brands and manufactures. No matter what your fire protection needs are, AFS Services is the company you can trust to take care of them all.
We know how important it is to have fast, reliable fire safety service when you need it. That's why we offer a 24-hour emergency service guarantee on all our fire protection systems. Call us today to find out how we have put serve back into service.
Fire extinguishers are critical – they are some of the most important safety equipment you can have in your building, they're something you buy and hope you'll never have to use! When you buy a fire extinguisher, you want to make sure you choose the one that is the most appropriate size and type for your building. Do research or ask AFS Services before you buy a fire extinguisher, so that you can be sure it will provide the right level of protection for your building! If you are ready to buy a fire extinguisher in the greater Fort Worth area, Texas, call AFS Services today!
putting serve back into service
How to Buy a Fire Extinguisher
The most important thing to look at when buying a fire extinguisher is the class of fire that the extinguisher is designed for. The different fire classifications are:
Class A -wood, cloth, paper, plastic, etc
Class B – flammable liquids like gasoline
Class C – electrical fires for wiring and appliances
Class D – flammable metals (usually found in laboratories)
Class K – kitchen fires (grease, hot oils, etc)
ABC all-purpose fire extinguishers are the most commonly sold fire extinguishers and will put out most fires.
In addition to the letter classifications, you should pay attention to the numbers on the side of the fire extinguisher. These numbers will tell you square footage the fire extinguisher will be able to put out when properly used. The minimum acceptable fire extinguisher size is 2A10BC, but they can go much larger than that! The size of fire extinguisher you should buy is largely dependent on the size or hazard of the space you want to protect, you can never be too careful when it comes to fire safety!
After you have chosen the size of fire extinguisher the facility requires. Rechargeable fire extinguishers are durable and can last for years if properly maintained and serviced. Remember to have the fire extinguisher annually serviced and inspected by a reputable fire protection services company – this is the only way you can be sure the fire extinguisher will always be operational and code compliant to keep you safe.
Things to Consider When Buying a Fire Extinguisher
Whatever type or size of fire extinguisher you choose, make sure it is UL certified. An UL certification is the only nationally accepted fire extinguisher, and is there to protect you whenever you need it. Every fire extinguisher sold by AFS Services are compliant, so you will always get the maximum protection.
After you buy a fire extinguisher, make sure you know how to use it! A fire extinguisher is only as useful as the person operating it. If you buy a fire extinguisher from AFS Services, remember to schedule a full presentation training class for proper fire extinguisher use, or ask the on-site tech to show you personally. Those seemingly simple skills you learn could save your life someday!
The right fire extinguisher is an incredibly valuable tool to keep your business safe during a fire. If you are ready to buy a fire extinguisher for your greater Ft Worth, Texas area building and want help choosing the right type, call the experts at AFS Services today!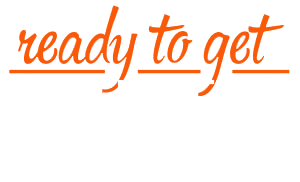 At Azle Fire Safety Services our mission is to provide a best in class service and product to our customers.
In case of emergency call our 24 hour line: 817-629-1727